Digitex
is the first, commission free Futures Exchange on the blockchain.
The users and holders of DGTX will decide how many new DGTX are issued to cover the operational expenses. The beauty of this system is that it will organically ensure that DGTX is well funded and operational.
It is in the best interest of every DGTX holders to:
DGTX holders can vote on how many new DGTX are issued, or alternatively delegate their voting power to a trusted authority. DGTX holders are organically incentivized to find the perfect balance between a well-funded exchange as well as relatively low inflationary cost.
Decentralized Account Balances
Are you letting exchanges hold your funds hostage?
Digitex Futures Exchange
does not hold your private key. This means that you can retain control over your assets. As history shows, there have been exchanges in the past that steal or lose user funds. With a decentralized account balance that possibility is completely mitigated.
Adam Todd, CEO
We want to decentralize account balances, and allow traders to be able to use our exchange in a lifetime trading environment.
DGTX will be a self-sustaining and growing economy. Free trades will attract more users, which will in turn increase DGTX liquidity as users purchase DGTX to continue using the
Digitex Futures Exchange
.
Digitex
is in a unique position to take over the entire futures market with a clear advantage over other exchanges - no fees!
It is self-evident that traders are rushing to the platform!
Competitor Exchanges
Unlike
Digitex Futures Exchange
, current exchanges have fees associated with trading futures contracts. On thin margins, these fees can easily make an otherwise profitable trader break-even or even a losing trader.

The above fees comparison between BitMEX and
Digitex Futures Exchange
is a great showcase of how a trader will be affected by a fee free exchange alternative.
In the example above, the same trade on the
Digitex Futures Exchangemade 400%
more return than an equal trade on BitMEX.
The exorbitant fees on BitMEX make it virtually unusable in comparison!
The Digitex Token (DGTX) Economy
DGTX are the very reason that the Digitex Futures Exchange will be able to offer commission free trading. Since all profits and losses are expressed in terms of DGTX, traders must own DGTX to take advantage of the commission free system.
This means that there will be a constant need for users to have DGTX tokens! This in turn ensures that DGTX are always in demand. Since the issuance of tokens are decided by the users they will be minimized to ensure that inflation is as low as possible while continuing to maintain a healthy operations fund.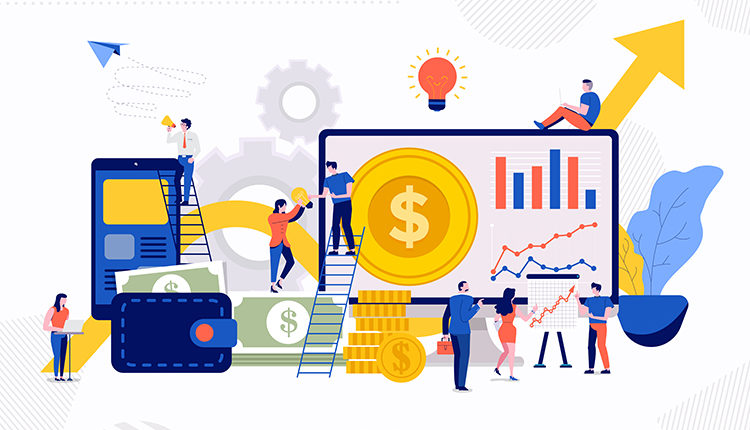 The costs associated with operating the
Digitex Futures Exchange
will be forecasted and estimated in a transparent manner that will ensure that the users understand how the budgeting estimates are determined as well as how the operational funds are spent!
No fees means that traders can apply low profit and low risk strategies and still be profitable without the fees eating away at their profits!
Instead of a business acting for the benefit of its bottom line, a decentralized vote based business model ensures that the Digitex Futures Exchange will always run at cost and to the benefit of its users!
For more information watch this short video!