OnePageX is a cryptocurrency conversion tool! It has the simplest interface online while also supporting the widest selection of assets online! One of the great things about OnePageX is that there is no need to register. Just select what you want to convert and get started!
Live Beta - Fully Functional
The beta is live! Users can already use
OnePageX
to start converting!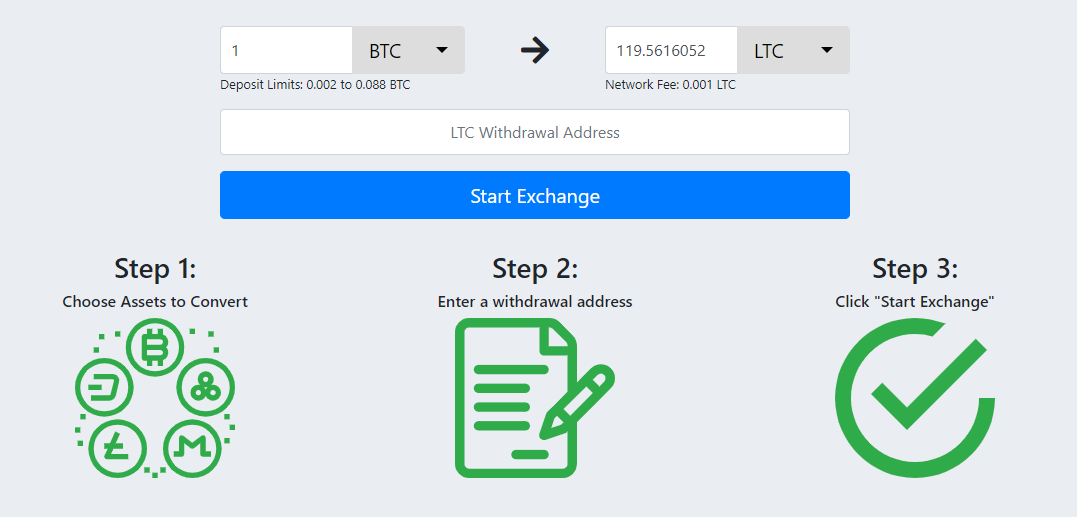 As the instructions suggest, simply enter what your converting from, to and the withdrawal address!
OnePageX
will generate an address where to deposit your assets. Deposit limits are clearly outlines, and an up to date estimate is provide as the sum is entered.
Key Features:
No sign-up.

Largest selection of currencies!

Simple interface.

OneBox Widget Integration
OnePageX OneBox
OnePageX
has a widget for easy integration! Any website can have their very own
OneBox
by simply copy-pasting the snippet code that is available on the
OneBox
page!
Future Updates
OnePageX
is fully functional, but there are many more features being introduced. The number of currencies will only grow with time, enabling users to deposit more currencies to convert.
More Information & Resources:
Submission Recommendations
If posting on Reddit, please use a blockchain or cryptocurrency related subreddit. Some subreddits remove articles, so please be sure that the article does not get removed. Alternatively, please post to r/cateredcontent

If submitting for both Medium & Reddit, feel free to repost the exact same content. One will be treated as a full article, while the other will win a bonus!