OnePageX.com is the fast, simple and user-friendly cryptocurrency exchange!
OnePageX.com offers the widest selection of cryptocurrencies at the best rates available on integrated exchanges!
It's simple, just pick an asset, click convert and off you go!
Swapping has never been easier! OnePageX.com also supports multiple transactions. So you can easily keep track of all of your transactions from one page!
Many Features, Simple Interface
OnePageX has over 140 cryptocurrencies available for exchange!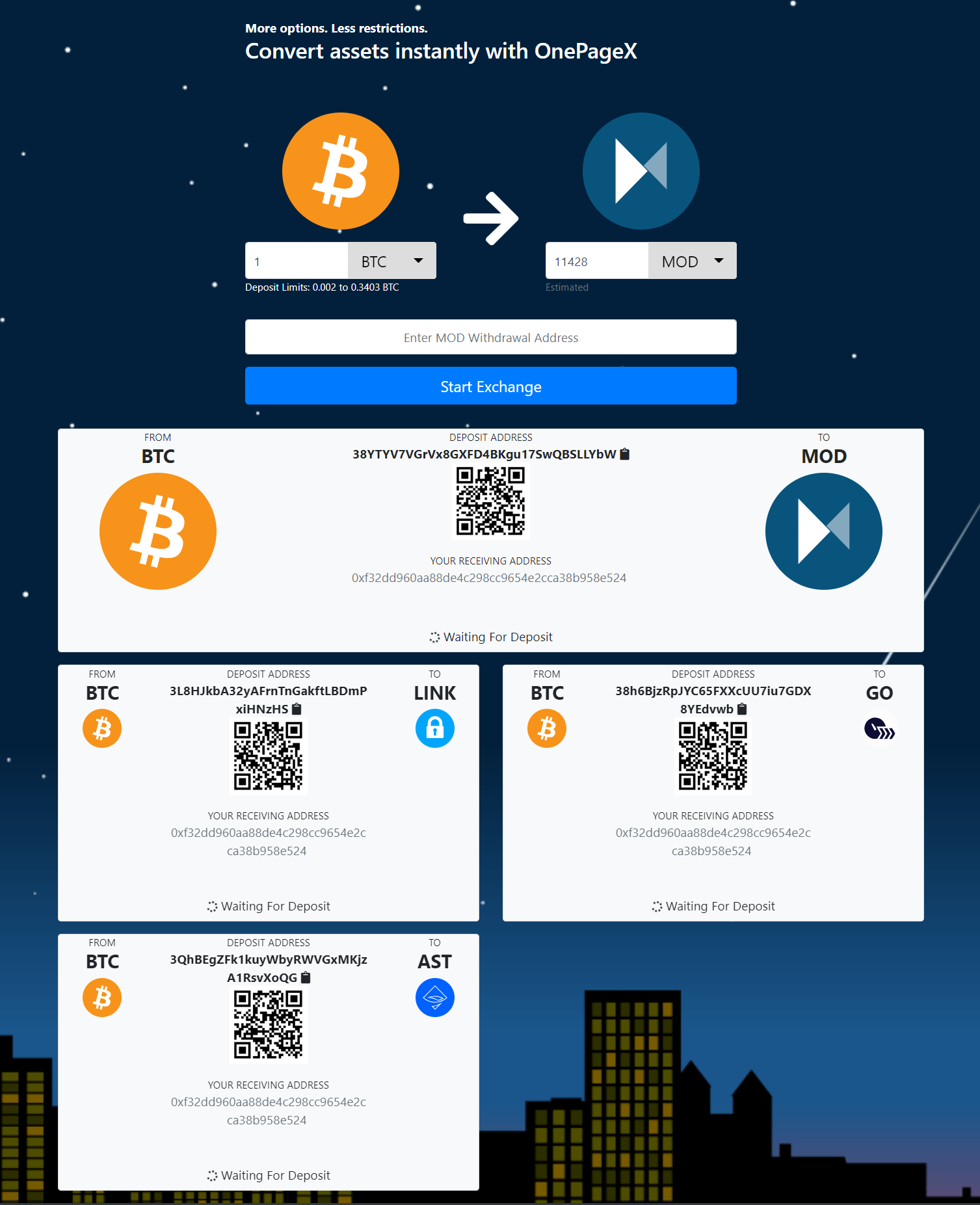 OnePageX allows users to manage multiple transactions from one page! It's fast, efficient and easy to track!
OnePageX has a widget for easy integration!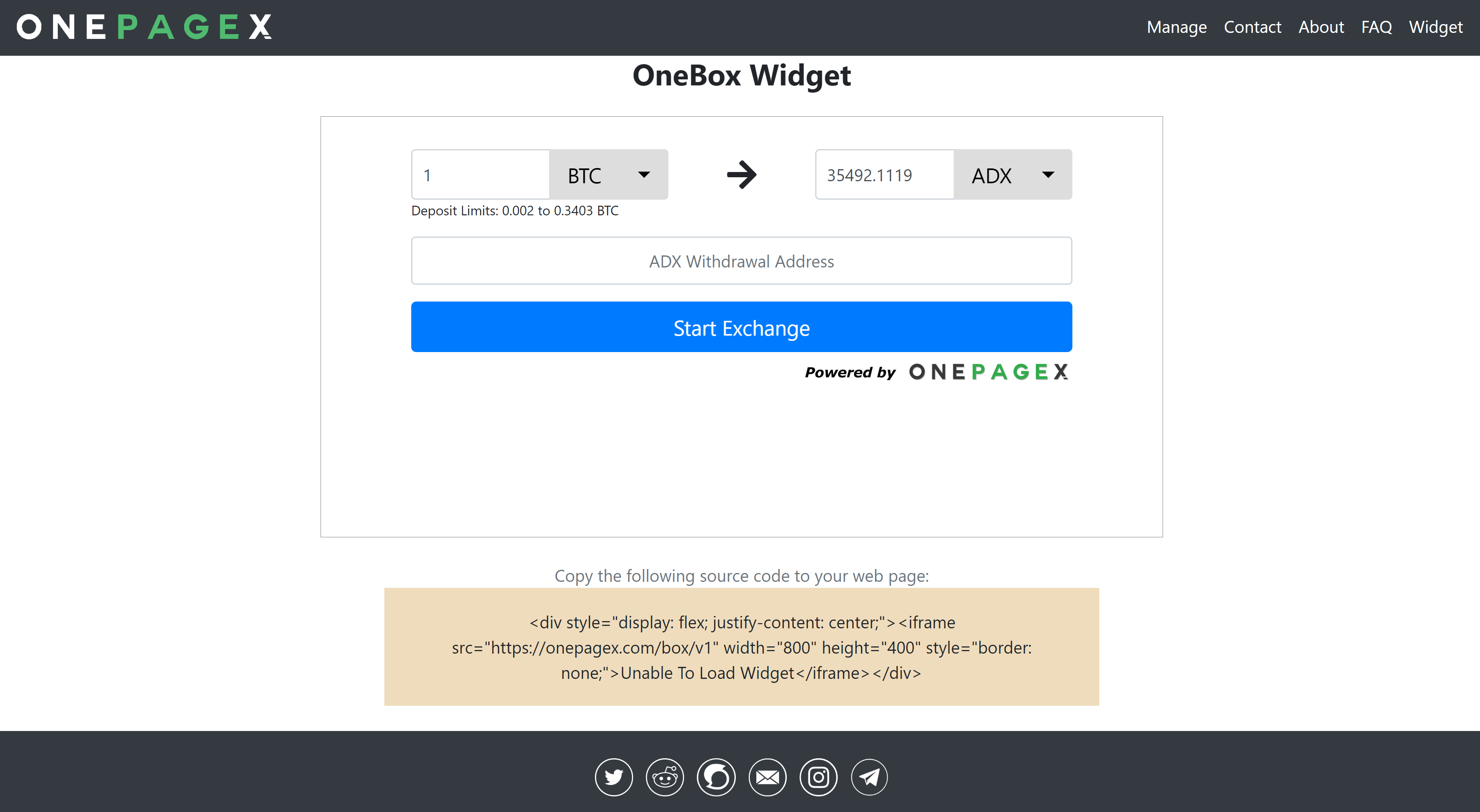 The OneBox by simply copy-pasting the snippet code that is available on the OneBox page!widget can be integrated into any website to enable cryptocurrency exchanges on their page. Simply copy-paste the html code into your website, and your users can convert crypto quickly and easily.
Do you have a blog or a small website that is crypto related? Get yourself a crypto converter!
OnePageX is very simple to use!
Step 1:
Pick the two assets to convert.
Step 2:
Enter a withdrawal address and click "Start Exchange"
Step 3:
Deposit, and your done!
More Information & Resources:
Submission Instructions
Make a post on Medium or Reddit . In your article, talk about OnePageX.com!

CONTENT MUST BE ORIGINAL. Does NOT have to be lengthy, just short and sweet!

DO NOT RE-USE SAME CONTENT FROM PREVIOUS EVENTS!
Twitter & Instagram Bonus Instructions
In order to get your Twitter and/or Instagram bonus, share your article on your Twitter/Instagram account! The post must contain #OnePageX as well as one other blockchain related hashtag such as #blockchain, #crypto, etc
Prize Distribution System
Users has asked about how prize distribution is determined!
It's simple! The articles on Medium/Reddit are rated once per user, based on quality.
The rest of the posts, tweets, or instagram posts are assigned a bonus value.
For example, if User A submits an article on Medium, and then also posts the same article on Reddit, Twitter & Instagram:
1. If the article is original, non-plagiarized and is of acceptable quality, it is given a score!
2. Then, they would also get 3 bonus points for sharing on Reddit, Twitter & Instagram.
3. The original article is rewarded based on quality, while they rest will receive a bonus for every share!